Attention Back Pain & Sciatica Sufferers! Free Back Pain Workshop
"Learn To Manage Low Back Pain & Sciatica Without Medication, Injections, or Surgery"
Wednesday, Oct 10th
5:30 PM
7402 Westshire Dr #105 Lansing, MI 48917
Enter Your Info Below To Register For The Workshop

We value your privacy and would never spam you
THIS FREE WORKSHOP  IS FOR YOU IF:
1

You've missed work due to sciatica or back pain

2

You've missed out on family vacation or activities you love because you're afraid of aggravating your sciatica

3

You've found yourself worrying more about your pain, numbness, and tingling rather than living your life.

4

You've TRIED EVERYTHING and just want to get back to normal.
What Do Others Have To Say About The Back Pain Workshop?
"Really what sold me on Peak Performance though is their consistent quality from the time when you walk in the front door, to work with Jill or work with any of her other associates, and I have worked with a lot of them over the last year. I have a busy schedule and they are very accommodating, so sometimes when I can't get Jill, I can get matt or someone else to work with and they are all great. From a business perspective, I looked and said this is a well-run business. They are efficient, flexible, and well run. The other thing was when you are here and working with Jill and her team, you're working. And some really make you work. I've been to others where it was a little bit of a cattle call where you are there for an hour and they give you 20 minutes of stuff to do and you waited for the next 20 minutes for the next exercise. It is well organized, you've got a goal, you've got exercises, Jill checks on your homework. Are you doing what need to do in between visits to keep you current? When I've asked for samples off the website or off the internet for exercises to keep me maintaining busy and I can't get in for a couple of weeks they are very accommodating. I have nothing but good things to say. I've recommended several people to Jill already. We've got several people from our firm that use Peak Performance for a variety of needs. We've all been really, really happy. I would tell anybody if they are in the greater Lansing area and they have any physical therapy needs, I would pick up the phone, I'd call Peak Performance, ask for Jill, and if she's not there I'd ask for one of her team members. Partner, Maner Costerisan"
Bruce Dunn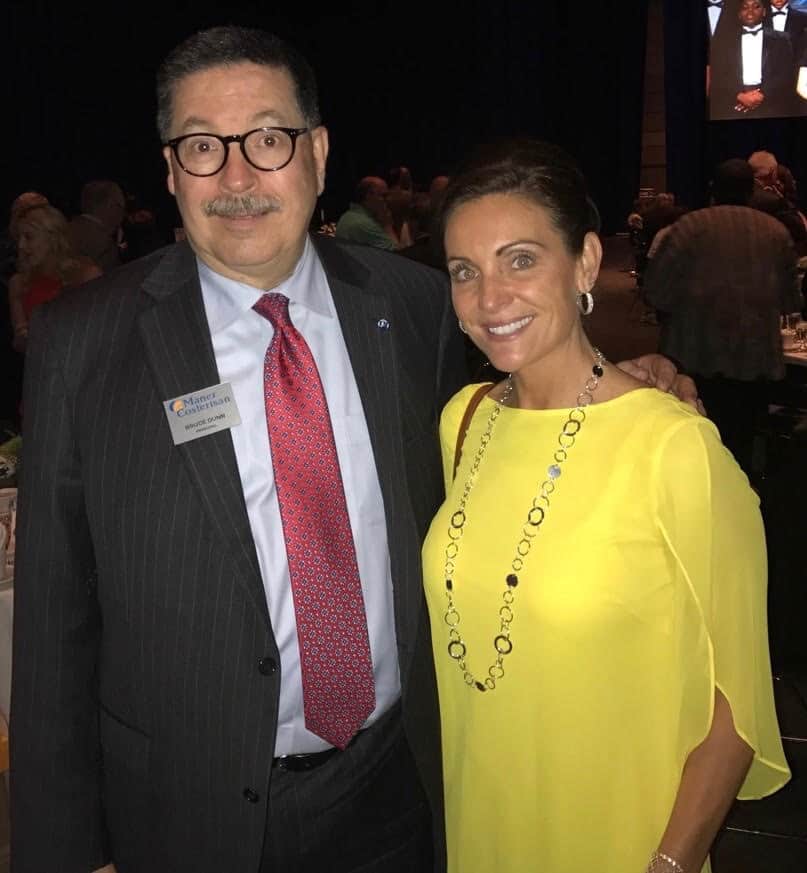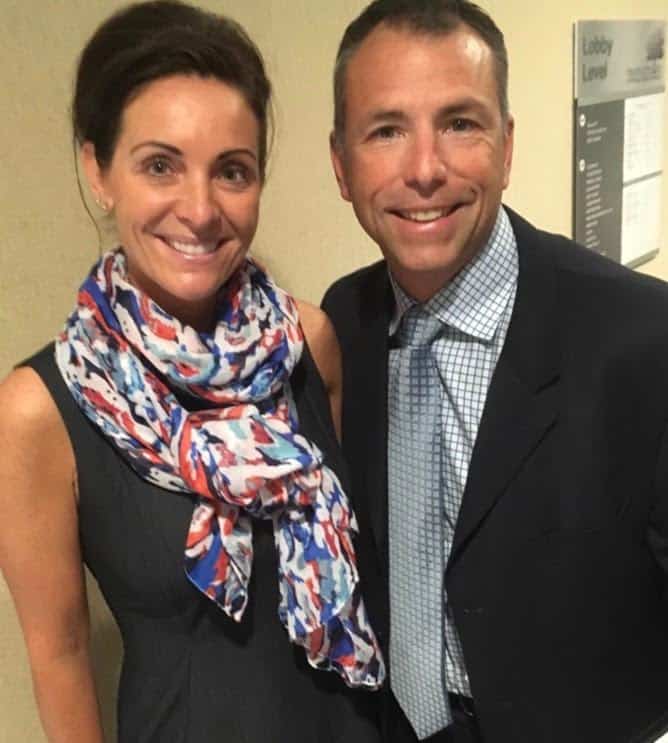 Hi, I'm Mike Franco, President of Pure Green Lawn & Tree Professionals. I went to go visit Peak Performance Physical Therapy with Jill Marlan and her staff. I found the experience was fantastic. You have to go and you have to visit them if you have an ailment they're going to be straight with you they're going to be honest they're going to tell you what you can do what you can't do but they're going to also push you and that's what I needed. I needed to be pushed because I really thought I wasn't going to be able to throw again. Playing sports all my life I was probably in denial thinking it's just old age. I hurt myself. I have made it this far without having a major injury but now I have it so maybe you know my baseball days are over with. I'm back playing again. I'm playing at full strength. I'm having probably my best season I've had in years. I don't feel pain. As a matter of fact, I've had an injury on my left arm that happened 20 years ago and she's worked that out. I never went and saw a therapist for that but she worked on it. I probably could have had surgery years ago for it but now I'm at a point where it's worked. So not only did she fix my one problem, she fixed the other problem. I've recommended people to go see her. People that have sprained ankles or a hurt shoulder or even kids that have had injuries through some of the sports that I'm associated with. I recommend Peak Performance for anybody and not just because of Jill, again she knows how to hire great people and her staff is unbelievable so the whole experience was absolutely more than what ever thought it would be. So, anything ever happens again, if I get hurt again she's the first person I am calling. President of Pure Green Lawn & Tree Professionals
Mike Franco
Jill, Words cannot express my gratitude for your exceptional care. From my very first appointment with you, I immediately knew you were someone I wanted in my corner. Your knowledge on Ehler's-Danlos Syndrome is far superior to anyone else I've met, including the physician that diagnosed me. You immediately established a holistic plan of care, not just one specific to one area of my body. Over the last five years, I've been suffering from a New Daily Persistent Headache, which countless physicians, neurologists, physical therapists, chiropractors, acupuncturists, massage therapists, and psychologists could not determine the cause. It wasn't until recently, with your help, my neurologist was able to conclude the headache is caused by the hypermobility in my neck due to Ehler's-Danlos Syndrome. Without you, this diagnosis probably wouldn't have ever been made. Over the past year of being in your care, I've learned so much about this connective tissue disorder and how to appropriately train, eat, rest, and take care of my body. I swear, every single visit, I learn something new from you. The most important thing you've taught me is that I am different, and I cannot train and partake in the rigorous activities like my peers. I continue to improve every day because of your vast knowledge, guidance, and continued support. Before I was under your care, I was in and out of physical therapy for 10 years from what I thought to be random injuries, but that physical therapist did not treat me as a whole, he simply looked at that one injury; therefore, allowing me to continue to train improperly, damage myself further, and continue to be misdiagnosed. You, on the other hand, understand my condition affects every part of me, physically and psychologically. I cannot thank you enough for your expertise, outstanding holistic patient care, and for being the only medical professional in my corner to consistently advocate for me and my best interest. You are a god sent. Sincerely, Emily Puffpaff
Emily Puffpaff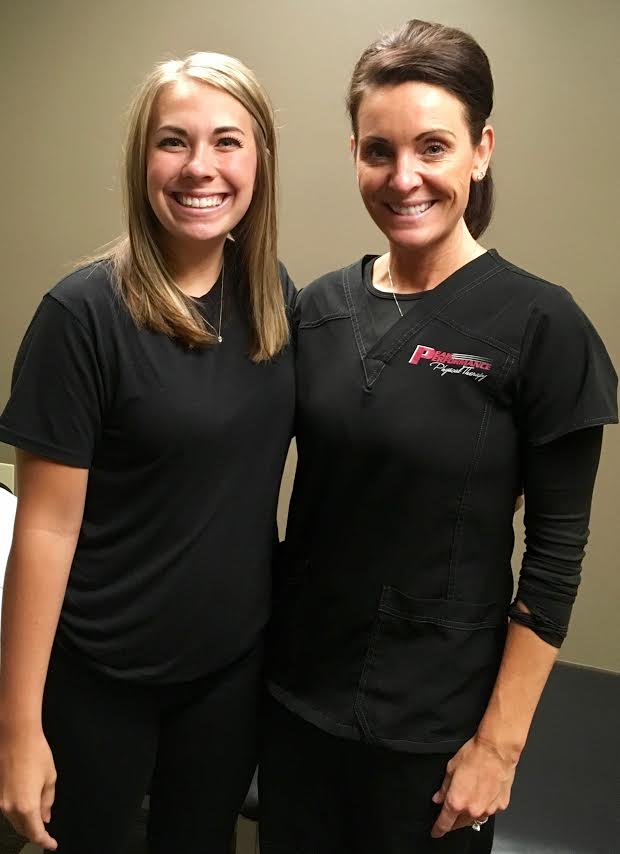 We have limited spots available and space will fill up fast, so register now to avoid missing out.
Enter Your Info Below To Register For The Workshop

We value your privacy and would never spam you